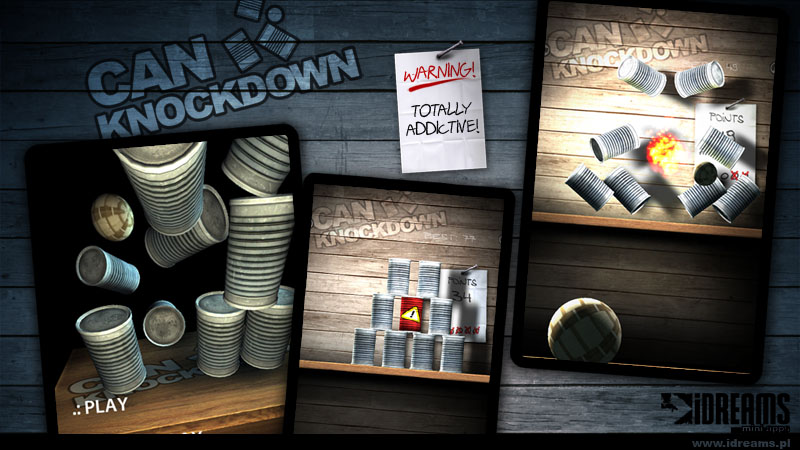 Infinite Dreams proved that 24 hour projects can successfully compete against other games on the market. iDreams previous quick app –
Plasma Globe
– has been downloaded over one million times in just seven days! Now "Can Knockdown" will try to copy this huge success on the Android Market.
"Can Knockdown!"
is an addictive and 100% FREE game which gives players the possibility to become cold blood snipers while aiming at and knocking down piles and pyramids of cans! Start playing and you just won't put down this marvelous title till you drain your battery empty!
"Can Knockdown!" includes many astonishing features which will amaze your friends and make you come back for more! Online leaderboards (coming with OpenFeint update), absolutely gorgeous high-res graphics, unique and realistic physics engine, multipliers, explosive action and so much more! Can Knockdown is like a miraculous carnival fun fair - only better!
link:
market://search?q=pname:pl.idreams.CanKnockdown
QR code:
YouTube: